| | | |
| --- | --- | --- |
| This monthly communication is sent to members of The Woodstock Academy South Campus extended community to provide updates on activities, events, and experiences of the students who live here. | | May 2019 |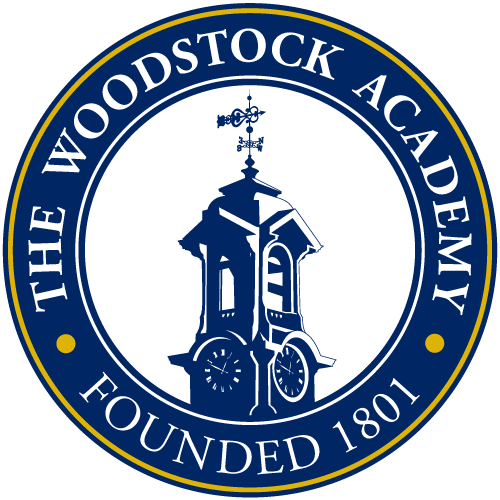 Preparing for the Final Weeks
Dear Parents, Guardians, & Agents;
We have endured a long, slow spring here in Woodstock with many cool, wet days and lots of clouds. Only in the last week has the sun appeared and it is certainly welcomed by all South Campus residents. Students and staff are enjoyed some time outside socializing during our first Traditions Night where everyone joined in outdoor games after enjoying a class American tradition of the barbecue. We look forward to wrapping up the year and enjoying the well-earned pause. As we head into our final weeks we look forward to welcoming parents of our graduates and hope we have the opportunity to thank you for entrusting your children to us.
Best,


John D. Rigney
Assistant Head of School for South Campus
Esports Travels to California

The Woodstock Academy is proud to have a national championship esports team. The "League of Legend" team, made up of Eddy Chen '19, Kursen Bai '20, Jiacheng Ying '21, Abner Shen '19, and Quincy Li '20, was coached by student representative Sunny Mo '19 and had the honor of being recently invited to California to complete. The LA event was an invitational featuring the two national championship teams from the largest two esports organizations in the country. The Invitational was a single match that took place at the College Championship event.

The organization that governs esports in CT, PlayVS, declared WA's team the CT State Champions in the fall. They were placed into a pool with the other state champions from PlayVS states and declared the winner. This is as close to a "National Championship" that esports currently has for CT students, as it is recognized by many states as the official organizer for High School esports. There are other esports organizations that have contracts with other states, but PlayVS is signed with the CIAC.

As the PlayVS national champions, the WA team was invited to play at Riot Games League Championship Arena, the arena where professional teams go to compete. As this was the first High School Invitational, they are the first High School players to ever compete in that arena. The team that we played against was the winner of a separate national bracket through an organization called NASEF.

The Academy's "League of Legends" team has carved out a number of firsts for themselves. They are the first CT championship esports team recognized by the Connecticut Interscholastic Athletic Council (CIAC) through PlayVS. They are the first national champions through PlayVS. They are the first High School team to be invited to PlayVS studios in LA. They are the first High School team to play in the League Championship Arena (though they share this honor with the other High School team). Only twelve HS students in the country can say that they competed on that stage.

While the WA team did not win the best of one match on Sunday, they played an amazing game. Both teams were very evenly matched, and the game could have gone in either direction. It was the most exciting match that their coach had ever seen from them, and, in his opinion, it was much more exciting than the actual College finals that occurred later that day. There were 38,000 people watching the stream during our game, and Coach Tom Young has already been contacted by a college recruiter that would like to speak to three of the underclassmen on The Academy's team. It was a tremendously successful event for our students, and they looked amazing in their new jerseys. Congratulations!

Life on Campus

In this monthly section, members of the South Campus residential community share some of what it means to live in our community. This month, we heard from Todd Blodgett, a member of The Academy's Class of 2011. Having joined South Campus last spring, he shares why he is excited to be part on campus.

I joined The Woodstock Academy South Campus community about a year ago after watching from a distance for six months. After learning that The Academy had purchased the South Campus I was intrigued how it would integrate into the school I knew and had attended. Having the opportunity to be a part of the South Campus community has allowed me to build relationships with the boarding students and learn about their different life experiences and aspirations.

Being an athletic coach at The Academy, I have had the pleasure of coaching some of our residential students. Playing sports at WA gave me some of my best memories of high school. Having the opportunity to watch many of our students not only participate but excel in athletics has been one of the most rewarding experiences for me. It shows a different personality and focus than what we see in the classroom or in the dorm environment. It has allowed many of our students to get to know the day student population and their families. I have watched our boarding students be embraced, not only as teammates but as friends by our athletic teams. Having the opportunity to participate in athletics with teammates from all over the world is an experience I wish I had when I attended WA.

With graduation a few weeks away, I have really enjoyed speaking and working with our seniors on their future plans. It has reminded me of the decisions I made about choosing an academic path after high school. Many of our seniors have high academics and have been accepted to multiple colleges or universities and it is interesting to hear what schools they are exploring and why they chose them. My parents helped me tremendously through this process when I was in high school and I think it is important for us as dorm parents to help guide students with their future academic plans.

I am looking forward to following the academic and career paths that our graduating seniors take. I have shared many stories with them throughout this year and it will be exciting to see where their dreams and goals take them. I am also very much looking forward to the fall when our returning students come back from summer break and we can take another step towards their progress at WA. I hope that all of our students get to enjoy time home with their families and friends and challenge themselves throughout their summer break.

Preparing for Graduation

Graduation is around the corner! For those parents traveling to Woodstock for the 2019 Commencement Exercises please join us when you are able. Here is a summary of the graduation events:

June 14th Class Night
7 p.m. at The Loos Center for the Arts on South Campus (students need to arrive at 6:15 p.m.).


Saturday, June 15
Graduation Ceremony will begin at 10 a.m. on the Woodstock town common on North Campus (students must arrive at 8:45 a.m. to the Student Dining Commons-this is very important as we take attendance and get the students lined-up for the ceremony). Should the weather be an issue, alternate arrangements will be made.

If parents and family members are not able to attend graduation, the ceremony will be live-streamed on woodstockacademy.org.

College Acceptances

We are thrilled to share updates on members of the Class of 2019. Students have been working diligently throughout their time at The Academy to excel and prepare themselves for continuing their academic experience. Many are finalizing their decisions but here are some of the highlights from our current residential graduating class.

• University of Connecticut
• Lesley University
• University of Washington
• University of Colorado - Boulder
• University of
Massachusetts - Amherst
• Purdue University
• University of California, Davis, Irvine
• Iona University
• University of Arizona
• University of San Diego
• Pennsylvania State University
• Iowa State
• Ohio State

Senior Highlight:
Emilia Lacedelli

Emilia Lacedelli is a senior from Italy who was a new addition to our community this year. She brought a spirit and energy to the ResLife community which helped to shape the experience of both students and staff. She is welcoming to all students, willing to lend a hand at all times, and a student who has spanned cultural and social differences. As a boarder, Emilia has offered her assistance as a wing prefect, as well as helping with other on-campus activities. She is frequently found eating or socializing with a diverse group of students and staff members and brings a sense of humor to everything that she does. She is a generous student as well and goes out of her way to check on how others are doing. Most importantly, she takes her academics and extracurricular activities seriously. She is always studying and trying to improve herself. Emilia is involved in our food service committee as well as intramurals. It is wonderful to have her living with us since she brings joy to those around her.
Building Traditions

The Academy is one of the oldest high schools in the United States and has a storied past. Even with such longevity, there is still a great deal of history to write. The South Campus is merely the youngest chapter in the school's story. As we come near to the end our second year of operation, the staff and students of South Campus are looking to build new traditions and events to build the community and create memories. As part of this effort, students and staff launched our first "Traditions Day" this past week. After school, students hit the books and had study hall before heading outside of a cookout on the quad. With some sun to warm us and games throughout the quad, students played cornhole, volleyball, badminton, and more. When Coco brought out the jerseys and name tags for "Running Man," things got exciting! More than fifty students ran all over South Campus in an effort to avoid having their names ripped off their back. This included jumping, diving, sliding, tackling, laughing, and screaming as they went for the victory. As the sun went down, students gathered around the fire pit to enjoy some warmth and s'mores. Our first formal Traditions Night was a great success!

Head of School Award

Congratulations to Giorgia Gianinni '19 for her selection for the May Head of School Award!

The Woodstock Academy on Social Media

Follow The Woodstock Academy on Facebook, Instagram, and Twitter to stay up to date with everything happening at The Academy.

Keep up with student life by following ResLifeWA on Instagram and Twitter.

Scan the code below to connect with The Woodstock Academy on WeChat.

Announcing the Loos Center for the Arts

To honor a recent commitment of a historic level from Mrs. Joan Loos, The Woodstock Academy has renamed the fine arts facility on South Campus! The gift will be used for two purposes. First, it will allow The Academy to update the outdated infrastructure within the facility by replacing the rigging, lighting, sound, staging, and more. Second, it will establish a restricted endowment to contribute directly to programming and capital needs within the facility.

"This gift will immediately impact our fine arts students and our ability to host a wider variety of outside performances and exhibits. This is a true service to our entire community and we are extremely grateful to Mrs. Loos for her incredible generosity," Christopher Sandford, head of school.

Read more on our What's Happening Page.